Alumna Chosen as Oppenheimer Science and Energy Leadership Program Fellow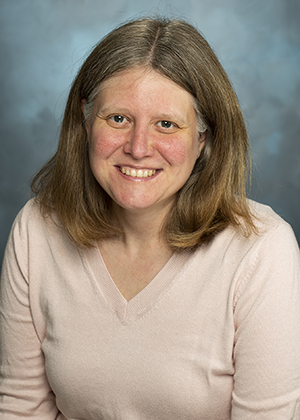 A Department of Energy Computational Graduate Fellowship (DOE CSGF) alumna will explore challenges facing the national laboratory system and complexities of the Department of Energy (DOE) as an Oppenheimer Science and Energy Leadership Program (OSELP) fellow.
During the year-long program, Teresa Bailey will visit national laboratories, learn about the system's problems and intricacies and meet senior leaders. With mentoring from former lab directors and other high-ranking DOE officials, Bailey and other fellows will write analyses addressing major organizational, policy, scientific or other challenges the labs face.
"This program is very interesting because it provides a unique opportunity to learn about DOE as a whole entity," Bailey said in a release. "It will be quite an experience to see the breadth and depth of science represented within the DOE complex."
Bailey is associate director for the Weapon Simulation and Computing/Computational Physics (WSC/CP) program in Weapons and Complex Integration at Lawrence Livermore National Laboratory and is closely aligned with the WSC/Livermore Computing Program. The programs work to port and optimize multiple multi-physics simulation codes for El Capitan, the lab's upcoming next-generation supercomputer.
Bailey was a DOE CSGF fellow from 2002 to 2006. She earned a bachelor's degree in nuclear engineering from Oregon State University in 2002 and an engineering Ph.D. from Texas A&M University in 2008.
OSELP is the top leadership development program of the National Laboratory Director's Council, an independent body that coordinates initiatives and advises DOE and other stakeholders. The fellowship gathers experts from diverse backgrounds who have the potential to make a large contribution to DOE work in national laboratories, academia or industry. Thirty-four individuals across 16 DOE National Laboratories make up the program's 2023 cohort.