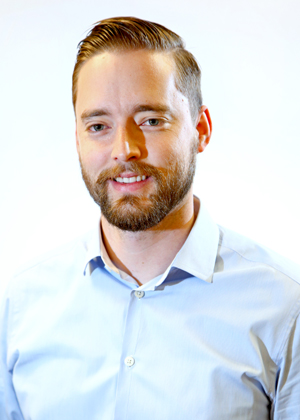 Paul Davis
Senate Energy and Natural Resources Committee; Fellow 2008-2012
As he works in Congress, Paul Davis sometimes recalls a fellow physicist who said studying for a doctorate in the physical sciences is like "developing common sense on steroids."
Although his duties as an American Association for the Advance of Science/American Physical Society Congressional Fellow have little in common with his fellowship experience, Davis says the heightened common sense he gained is useful.
"The essentials are the same: careful research and analysis, and clear communication," says Davis, who earned his doctorate at the University of California, Berkeley, and now works for the Senate Energy and Natural Resources Committee.
The DOE NNSA SSGF, Davis says, allowed him to work outside narrow funding streams and to collaborate with scientists beyond his institution and research group. But "more broadly, it encouraged me to think about the applications of my work, especially its social and national value. Articulating those kinds of values is still an important part of my job."
Davis has been interested in both technical research and in policy since starting graduate school. Although his fellowship will end soon, he hopes to continue in the same vein.
"Being involved with the policy process up close is exciting," he adds. "I don't see myself leaving D.C. in the near future."