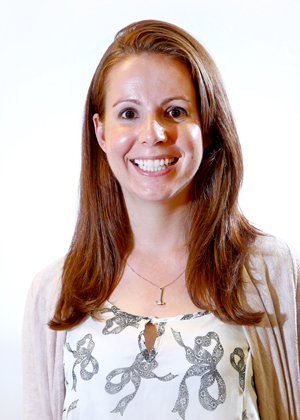 Laura Berzak Hopkins
Lawrence Livermore National Laboratory; Fellow 2006-2010
Laura Berzak Hopkins' career has taken a winding route, even in the short time since earning her doctorate from Princeton University in 2010.
First she served as an American Physical Society Congressional Science Fellow, working on the House Committee on Foreign Affairs Subcommittee on Terrorism, Nonproliferation, and Trade and in the office of Sen. Kent Conrad. Next, she was a visiting fellow in Princeton's Science and Global Security program.
Now Berzak Hopkins is a design physicist at Lawrence Livermore National Laboratory, focusing on inertial confinement fusion experiments on the National Ignition Facility (NIF).
Berzak Hopkins already has made a mark at NIF as part of the team that performed the first shots to show more energy coming out of the hydrogen fuel than was deposited in it. While still short of ignition – when the energy out is greater than that needed to spark the fusion reaction – it's a big step forward.
As if that's not enough, Berzak Hopkins runs a website designed to connect the public to science research.
"My goals continue to be to pursue what challenges me and what I feel passionate about, both in the arena of scientific research as well as in science policy and politics," Berzak Hopkins says.