Science in Parallel Among Best Technology Podcast Nominees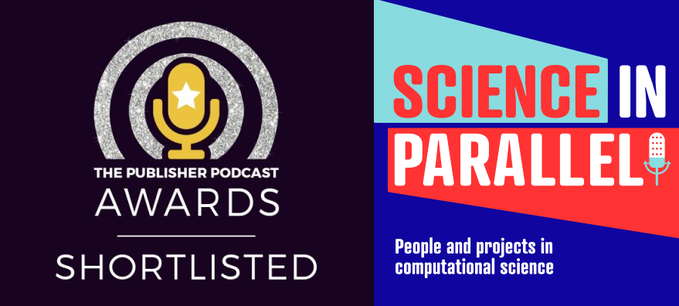 Krell Institute's Science in Parallel has been shortlisted for a 2022 Publisher Podcast Award in the Best Technology category.
Season One of Science in Parallel celebrated 30 years of the Department of Energy Computational Science Graduate Fellowship and featured conversations with computational science leaders about topics such as AI and climate change, alternative energy, space lubricants, mentorship, leadership and more. Season Two will examine various computational science frontiers and is set for a spring 2022 release.
"It's been my privilege and delight to talk with these talented researchers who are so enthusiastic about their work. I'm honored to see our new podcast highlighted in this way," says Sarah Webb, Krell's Associate Science Media Editor, who hosts and produces the podcast.
The Publisher Podcast Awards are run by the Media Voices Podcast.