ACM Honors Alumna Amanda Randles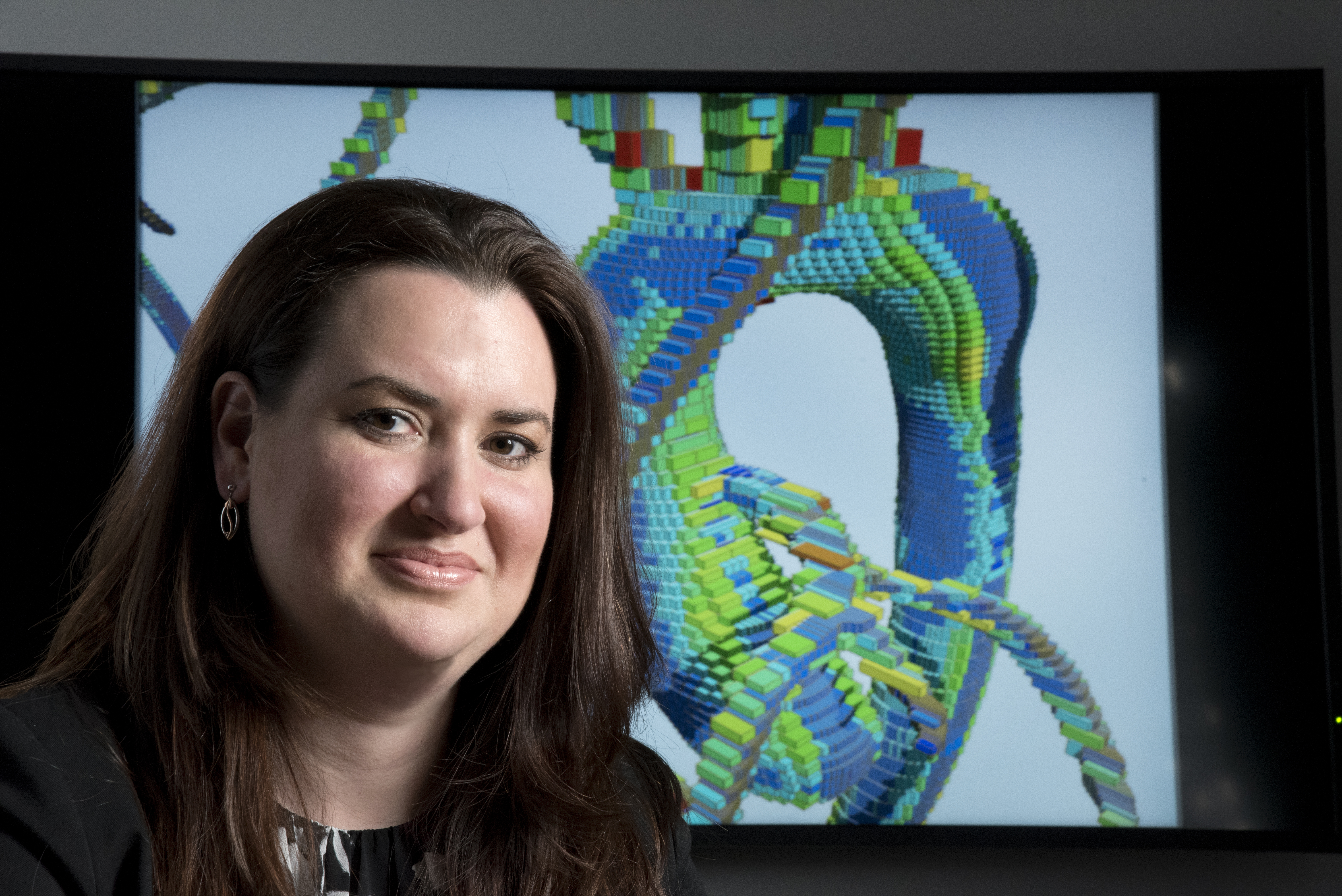 A Department of Energy Computational Science Graduate Fellowship (DOE CSGF) alumna whose supercomputing models capture details of the human circulatory system is the winner of a prestigious prize recognizing a young researcher for a major technical or service contribution to computation.
Amanda Randles, a fellow from 2010-2013, will receive the 2018 Grace Murray Hopper Award from the Association for Computing Machinery (ACM) at a banquet on June 23 in San Francisco.
The association is recognizing Randles, a Duke University assistant professor of biomedical engineering, for developing HARVEY, a massively parallel fluid dynamics simulation of red blood cells moving through the human arterial system. The model, mapping 500 billion fluid points on 1.6 million processors, will provide physicians with new tools to diagnose, prevent and treat disease.
The ACM citation says HARVEY is the first time a researcher has effectively modeled blood flow at the cellular level. Randles and her colleagues are working with the Dana Farber Cancer Institute and Harvard Medical School to extend HARVEY to cancer biology and cardiovascular treatment planning.
"Amanda has remained keenly aware of the need to translate computational results into actionable data doctors can use to improve patient outcomes and has continued to build collaborations that will allow her use this new computational capability to bridge the gap from the computer to the clinic," the ACM citation says. "Her cross-disciplinary approach will yield new insights into efficient fluid flow simulations for complex multiscale systems that will be useful well beyond blood flow simulations."
The Grace Murray Hopper Award recognizes an outstanding professional who has made a significant contribution to computation before turning 36 years old. The prize includes a $35,000 payment. Microsoft Corp. sponsors the award.
Randles earned a bachelor's degree in physics and computer science from Duke before earning a master's in computer science and a doctorate in applied physics, both from Harvard University.