2015 DEIXIS Now Available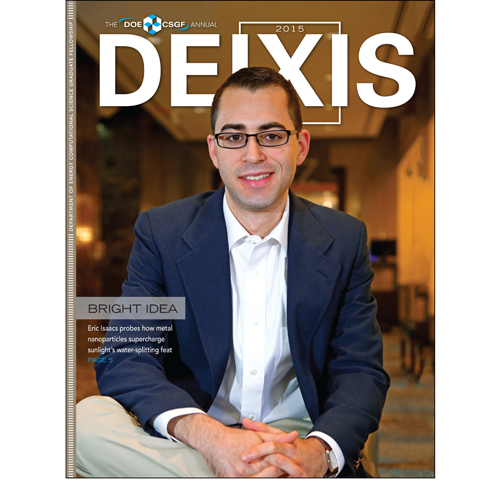 The 2015 issue of DEIXIS, The DOE CSGF Annual is now available in print and online. The annual magazine highlights the diverse research and professional experiences of program fellows and alumni.
Featured this year are the practicum experiences of fellows Eric Isaacs, Aurora Pribram-Jones and Aaron Sisto; and career profiles for alums Matthew Norman, Amoolya Singh and John Dolbow.
Award winners Andrew Stershic (CYSE Contest) and Devin Matthews (Howes Scholar) are also recognized, and a directory of program fellows rounds out the publication.